Black Hat EUROPE 2011
//sponsors
Hotel Rey Juan Carlos • March 15-18
Sponsor Exhibit Hall Hours
day one: 0945 - 1345 & 1800 - 1930
day two: 1115 - 1515
---
Gold Sponsor

Core Security Technologies is the leader in commercial-grade penetration testing software solutions that IT executives rely on to expose vulnerabilities, measure operational risk, and assure security effectiveness. The company's CORE IMPACT product family offers a comprehensive approach to assessing the security of network systems, endpoint systems, email users, web applications and wireless networks against complex threats.
---

Established in 1998, IOActive is an industry leader that offers comprehensive computer security services with specializations in smart grid technologies, application security and compliance. Boasting a well-rounded and diverse clientele, IOActive works with a majority of Global 500 companies including power and utility, game, hardware, retail, financial, media, travel, aerospace, healthcare, high-tech, social networking and software development organizations.
IOActive offers a level of customer commitment and quality that has prompted its selection as one of the three firms in the world trusted to perform the mission-critical code reviews and penetration-tests of all of Microsoft's flagship operating system products. Headquartered in Seattle, Washington and London, England, with satellite offices around the world, we are ready to help you with your global enterprise security needs.
As a home for highly skilled and experienced professionals, IOActive attracts the likes of Barnaby Jack, Ilja van Sprundel, Mike Davis and Michael Milvich—talented consultants who contribute to the growing body of security knowledge by speaking at such elite conferences as Black Hat and Ruxcon.
---

Microsoft is proud to be a continuing sponsor of the Black Hat Security conference. We appreciate Black Hat providing a unique forum in which security researchers from all over the world, IT Pros and industry luminaries can gather to share insights, knowledge and information to advance security research.
Microsoft remains dedicated to software security and privacy and continues to collaborate with the community of people and technology organizations helping to protect customers and the broader ecosystem, Microsoft is also dedicated to software security and privacy.
Since the onset of Trustworthy Computing we have fostered a culture of security within Microsoft that includes developing secure code, building strong relationships with industry researchers and partners, and providing guidance to help protect customers. We would like to thank all of the customers, partners and security researchers who have worked with us to advance the state of the art in security science. Only by working together with partners, researchers and the community can we all ensure the advancement and success of the technology industry.
---

NetWitness® Corporation provides the world's most powerful real-time network security analysis platform. NetWitness helps government and commercial organizations detect, prioritize and remediate complex IT risks that are invisible to other technologies. NetWitness solutions solve a wide variety of information security problems including: advanced threat management; sensitive data discovery and sophisticated data leakage detection; zero-day malware activity discovery; insider threat management; and the continuous monitoring of security policies and controls. NetWitness customers include government agencies around the world as well as private sector organizations in banking, energy, telecommunications, retail, healthcare, education, technology, and many other sectors within Global 1000 organizations.
---
Qualys, Inc. is the leading provider of on demand IT security risk and compliance management solutions – delivered as a service. Qualys' Software-as-a-Service solutions are deployed in a matter of hours anywhere in the world, providing customers an immediate and continuous view of their security and compliance postures.
The QualysGuard® service is used today by more than 5,000 organizations in 85 countries, including 45 of the Fortune Global 100, and performs more than 500 million IP audits per year. Qualys has the largest vulnerability management deployment in the world at a Fortune Global 50 company, and has been recognized by leading industry analysts for its market leadership.
Qualys has established strategic agreements with leading managed service providers and consulting organizations including BT, Etisalat, Fujitsu, IBM, I(TS)2, LAC, NTT, SecureWorks, Symantec, Tata Communications and TELUS. Qualys is also a founding member of the Cloud Security Alliance (CSA).
For more information, please visit: www.qualys.com
---

Radware is a leader in integrated application delivery solutions for business-smart networking. Nearly 10,000 companies worldwide use Radware's award-winning APSolute® application delivery and network security products to ensure the full availability, maximum performance and complete security of their networked and IP-based applications. Radware is a proven innovator, striking industry-firsts with global application delivery, link load balancing, integrated security and quality of service, site-wide ADC management, real-time security signatures, and on-demand switching platforms.
For more information on how Radware solutions can make your network business smart by reducing costs, improving business productivity, and enhancing operating efficiency, please visit www.radware.com.
---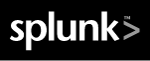 Splunk Enables Operational Intelligence
Splunk is the world's leading software for monitoring, reporting and analysing IT data. This data is generated by all applications, systems and infrastructure - located on-premise or in the cloud. IT data is massive in scale, unstructured and contains a definitive record of transactions, systems, applications and user activity.It's also largely unused, trapped in rigid, silo-based systems. Only Splunk lets you capture and analyse real-time and historical IT data from one place, so you can unlock its value. Over 2,000 customers in 75 countries use Splunk to improve service levels, reduce operations costs, mitigate risk and gain operational visibility.
Download a free version of Splunk today: http://www.splunk.com/download
---

Trustwave is the leading provider of on-demand and subscription-based information security and compliance management solutions to businesses and government entities throughout the world. Trustwave has helped thousands of organizations ranging from Fortune 500 businesses and large financial institutions to small and medium-sized retailers manage compliance and secure their network infrastructure, data communications and critical information assets.
SpiderLabs is Trustwave's advanced security team responsible for incident response & forensics, penetration testing and application security for Trustwave's clients. In addition, the team provides intelligence and research to enhance Trustwave's product and service offerings through real-world experience. SpiderLabs has responded to hundreds of security incidents, performed thousands of penetration tests, and security tested hundreds of business applications for the organizations ranging from the largest companies in the world to nimble startups. Members of SpiderLabs are frequently asked to speak at security conferences around the world including Black Hat, DEFCON, OWASP, SANS, SecTor, ShmooCon, SOURCE, ToorCon, and YSTS.
Trustwave is headquartered in Chicago with offices throughout North America, South America, Europe, Africa, Asia and Australia.
---
Media Partners

---
Additional Supporter

7Safe is a leading Information Security firm offering a diverse portfolio of services including IT computer security training and certification, Payment Card Industry Data Security Standards (PCI DSS) compliance and audit consultancy, internal and external penetration testing, computer forensics, eDiscovery and litigation consultancy services.

Established by leading security professionals in 2002, 7Safe is independent of IT vendors and their products, bringing the invaluable benefit of impartiality. With offices in the City of London and Cambridge, 7Safe can offer their full range of services across the UK and beyond.
---