Black Hat Europe 2010
//sponsors
Barcelona, Spain • Apr 12 - 15
---
Gold Sponsors
---

Core Security Technologies is the leader in commercial-grade penetration testing software solutions that IT executives rely on to expose vulnerabilities, measure operational risk, and assure security effectiveness. The company's CORE IMPACT product family offers a comprehensive approach to assessing the security of network systems, endpoint systems, email users, web applications and wireless networks against complex threats.
---
More companies trust Imperva to secure their data than any other vendor. Imperva's proven solutions deliver activity monitoring, real-time protection and risk management of critical business data and applications.
Imperva solutions overcome many of the security challenges faced by IT organizations by delivering accurate, actionable information on all data access, usage, and business processes within real-world production environments, and without impacting the efficiency of business functions.
The global leader in Application Data Security, Imperva's award-winning governance and protection solutions provide full visibility and control of enterprise data from the database, through the application, to the accountable end user.
For more information, visit: www.imperva.com
---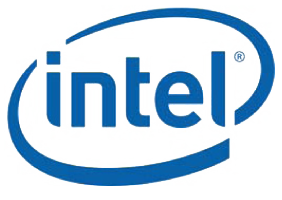 Intel participates in the BlackHat conference because we are interested in improving and strengthening our relationships with the information security community.
Making computing safer for everyone worldwide is a priority at Intel. We see trustworthy computing as more than just building the best security features in our chips and other products. Security isn't a product, it's a mindset.
In the event that vulnerabilities are identified post-release, Intel has a Product Security Incident Response Team (PSIRT) and a product security portal at www.intel.com/security. If you discover a potential security vulnerability in an Intel product, please contact iPSIRT at secure (at) intel.com.
---

Established in 1998, IOActive is an industry leader that offers comprehensive computer security services with specializations in smart grid technologies, software assurance, and compliance. Headquartered in Seattle, WA, with locations around the world, IOActive works with a majority of Global 500 companies including power and utility, hardware, retail, financial, media, router, aerospace, high-tech, and software development organizations. As a home for highly skilled and experienced professionals, IOActive attracts the likes of Dan Kaminsky, Ilja van Sprundel, Mike Davis, Tiller Beauchamp, Ward Spangenberg, and Wes Brown—talented consultants who contribute to the growing body of security knowledge by speaking at such elite conferences as Black Hat, Ruxcon, Defcon, Shakacon, BlueHat, CanSec, and WhatTheHack.
With the majority of IOActive's customers ranked in the top 30% of the Fortune 500, IOActive is positioned and well experienced to handle a variety of security needs. IOActive has:
Worked on IT disaster recovery and business continuity planning for major insurance companies, state organizations, and energy companies
Developed and delivered secure application development programs based upon OWASP's top ten vulnerabilities, and application and network threat modeling methodologies to major software and telecommunication companies
Helped various Fortune 500 organizations with services ranging from enterprise risk management to independent technical validations of security hardware and a wide range of applications
---

Microsoft is proud to be a continuing sponsor of the Black Hat Security conference. We appreciate Black Hat providing a unique forum in which security researchers from all over the world, IT Pros and industry luminaries can gather to share insights, knowledge and information to advance security research.
Microsoft remains dedicated to software security and privacy and continues to collaborate with the community of people and technology organizations helping to protect customers and the broader ecosystem, Microsoft is also dedicated to software security and privacy.
Since the onset of Trustworthy Computing we have fostered a culture of security within Microsoft that includes developing secure code, building strong relationships with industry researchers and partners, and providing guidance to help protect customers. We would like to thank all of the customers, partners and security researchers who have worked with us to advance the state of the art in security science. Only by working together with partners, researchers and the community can we all ensure the advancement and success of the technology industry.
---

NetWitness® Corporation is the world leader in real-time network forensics and automated threat intelligence solutions, helping government and commercial organizations detect, prioritize and remediate complex IT risks. NetWitness solves a wide variety of information security problems, including advanced persistent threats, sensitive data discovery and data leakage detection, malware activity, insider threat management, policy and controls verification and e-discovery. Originally developed for the US Intelligence Community, NetWitness provides enterprises worldwide with breakthrough methods of network content analysis and host-based risk discovery and prioritization. NetWitness customers include Defense, national law enforcement and intelligence agencies, top US and European Banks, and Global 1000 organizations.
---

Through its technology platform, Norman delivers core antimalware protection for clients, servers and network security. These products and services are designed to protect business communications and resources, including corporate networks and applications, remote employees, branch offices, and extranets. The company also offers market-leading advanced malware analyzers which enable organizations to automate the process of analyzing suspicious files, identifying types of malware, and assessing threats. Norman's award-winning security solutions protect millions of consumer PCs from hackers, spyware and identity theft. For more information, please visit www.norman.com
---
Qualys, Inc. is the leading provider of on demand IT security risk and compliance management solutions – delivered as a service. Qualys' Software-as-a-Service solutions are deployed in a matter of hours anywhere in the world, providing customers an immediate and continuous view of their security and compliance postures.
The QualysGuard® service is used today by more than 4,000 organizations in 85 countries, including 42 of the Fortune Global 100 and performs more than 500 million IP audits per year. Qualys has the largest vulnerability management deployment in the world at a Fortune Global 50 company.
Qualys has established strategic agreements with leading managed service providers and consulting organizations including BT, Etisalat, Fujitsu, IBM, I(TS)2, LAC, NTT, SecureWorks, Symantec, Tata Communications and TELUS.
For more information, please visit: www.qualys.com
---

SecureWorks is a market leading provider of world-class information security services with over 2,600 clients worldwide spanning North America, Latin America, Europe, the Middle East and the Pacific Rim. Organizations of all sizes, including more than ten percent of the Fortune 500, rely on SecureWorks to protect their assets, improve compliance and reduce costs. The combination of strong client service, award-winning security technology and experienced security professionals makes SecureWorks the premier provider of information security services for any organization. Positioned in the Leader's Quadrant of Gartner's Magic Quadrant for MSSPs, SecureWorks has also won SC Magazine's "Best Managed Security Service" award for 2006, 2007, 2008 & 2009 and has been named to the Inc. 500, Inc. 5000 and the Deloitte lists of fastest-growing companies.
---

Trustwave is the leading provider of on-demand and subscription-based information security and compliance management solutions to businesses and government entities throughout the world. Trustwave has helped thousands of organizations ranging from Fortune 500 businesses and large financial institutions to small and medium-sized retailers manage compliance and secure their network infrastructure, data communications and critical information assets.
SpiderLabs is Trustwave's advanced security team responsible for incident response & forensics, penetration testing and application security for Trustwave's clients. In addition, the team provides intelligence and research to enhance Trustwave's product and service offerings through real-world experience. SpiderLabs has responded to hundreds of security incidents, performed thousands of penetration tests, and security tested hundreds of business applications for the organizations ranging from the largest companies in the world to nimble startups. Members of SpiderLabs are frequently asked to speak at security conferences around the world including Black Hat, DEFCON, OWASP, SANS, SecTor, ShmooCon, SOURCE, ToorCon, and YSTS.
Trustwave is headquartered in Chicago with offices throughout North America, South America, Europe, Africa, Asia and Australia.
---
Media Partners
---