Cyberspace as Battlespace

Thursday, October 9, 2014
11:00 HRS PDT/14:00 HRS EDT • FREE
60 MINUTES INCLUDING Q&A
---
Brought to you by:



Controlling Your Own Battlespace
Cyberspace as Battlespace - by Kenneth Geers
Cyberspace as Battlespace - White Paper - by Kenneth Geers
Cyber espionage has existed for more than a generation, and to some degree, it was a natural evolution of spycraft. More recently, however, militaries have begun to use cyber strategies and tactics as a new dimension of warfare, with serious consequences for the civilian world. A computer hack is a versatile weapon – information technology is ubiquitous, interconnected, and used to manage not only frontline troops but also national critical infrastructures. In preparation for future wars, military hackers must compromise computer networks around the world in advance, turning them into de facto occupied ground – in peacetime. Can network security, law enforcement, and counterintelligence answer this threat? Anonymity, plausible deniability, and national sovereignty can provide attackers with a safe haven. Strategic cyber defense will require technical know-how, traditional military might, and allies.
Presenter: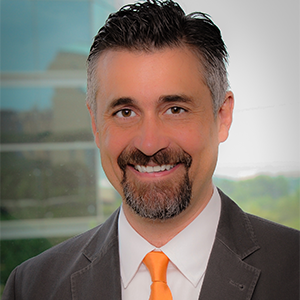 Kenneth Geers (PhD, CISSP) – 2501
Based in Kiev, Ukraine, Kenneth Geers is an information security researcher at 2501. Dr. Geers spent twenty years in the U.S. Government, with lengthy tours at NSA, NCIS, and NATO. Kenneth was the first U.S. Representative to the NATO Cooperative Cyber Defence Centre of Excellence in Estonia, and worked in the private sector as a Senior Global Threat Analyst at FireEye. He is the author of Strategic Cyber Security, Editor of The Virtual Battlefield: Perspectives on Cyber Warfare, Technical Expert for the Tallinn Manual on the International Law Applicable to Cyber Warfare, and author of more than twenty articles and chapters on cyber conflict. Follow him on Twitter @KennethGeers.
Sponsor Speaker: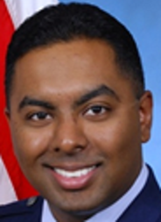 Vishaal Hariprasad, Architect – Threat Intelligence
An Iraq War veteran who earned the Bronze Star Medal, Vishaal 'V8' Hariprasad is the former Technical Co-founder and Director of Software Engineering for Morta Security, prior to the firm's acquisition by Palo Alto Networks. A graduate of the US Air Force Academy with a Bachelor of Science degree in Mathematics, V8 served as a Cyberspace Operations Officer for the US Air Force and National Security Agency (NSA). He served numerous combat deployments and stations overseas. V8 holds a Master's degree in information technology from Virginia Tech University.