Jeff Moss, aka The Dark Tangent
Former Chief Security Officer and VP at ICANN, Founder of Black Hat and DEF CON Conferences
Mr. Moss advises companies on security issues, both, electronic and physical, as well as speaking globally on the topic. He sits on several advisory boards helping enterprises make informed decisions on cyber risks.
In April 2011 Mr. Moss was appointed as the Chief Security Officer for the Internet Corporation for Assigned Names and Numbers (ICANN), a non-profit whose responsibilities include coordinating and ensuring the security, stability and resiliency of the Internet's unique global identifiers as well as maintaining the root zone of the Internet. This position involved managing the IT security of the ICANN networks and information systems, the physical security of ICANN facilities and meetings, and ensuring that ICANN meets its security and resiliency commitments to the multi stake holder community that oversees ICANN. This position involved extensive international travel and coordination with governments, law enforcement, and operational security communities in support of discussions around Internet Governance and security. Mr. Moss left this position at the end of 2013.
Moss is the founder and creator of both the Black Hat Briefings and DEF CON, two of the most influential information security conferences in the world, attracting over ten thousand people from around the world to learn the latest in security technology from those researchers who create it. DEF CON just had its 21st anniversary.
Prior to creating Black Hat Briefings, Jeff was a director at Secure Computing Corporation where he helped establish their Professional Services Department in the United States, Asia, and Australia. His primary work was security assessments of large multi-national corporations. Jeff has also worked for Ernst & Young, LLP in their Information System Security division. Because of this unique background Jeff is uniquely qualified with his ability to bridge the gap between the underground researcher community and law enforcement, between the worlds of pure research and the responsible application of disclosure.
Jeff is currently a member of the U.S. Department of Homeland Security Advisory Council (HSAC), providing advice and recommendations to the Secretary of the Department of Homeland Security on matters related to homeland security. Jeff is a life member of the Council on Foreign Relations, which is an independent, nonpartisan membership organization, think tank, and publisher.
In 2013, Jeff was appointed as a Nonresident Senior Fellow at the Atlantic Council, associated with the Cyber Statecraft Initiative, within the Brent Scowcroft Center on International Security.
In 2014, Jeff joined the Georgetown University School of Law School Cybersecurity Advisory Committee.
Jeff is active in the World Economic Forum, and recently became a member of the Cyber Security Global Agenda Council for 2014-2016.
ICSA President's Award for Public Service, 2011.
---
Rod Beckstrom is a well-known cybersecurity authority, Internet leader and expert on organizational leadership. He is the former President and CEO of ICANN, the founding Director of the U.S. National Cybersecurity Center and co-author of the best-selling book The Starfish and the Spider: The Unstoppable Power of Leaderless Organizations. He is a frequent international media commentator and public speaker.
Rod currently serves as an advisor to multinational companies, governments and international institutions, including serving as Chief Security Advisor to Samsung SSIC. He is Chairman of the Global Council on the Future of the Internet at the Switzerland-based World Economic Forum and is an Honorary Professor of International Law at China's Beijing Normal University.
As founding Director of the U.S. National Cybersecurity Center, Rod was the Federal Government's top cybersecurity coordinator, helping to integrate activities across key departments and agencies to combat the increasingly sophisticated threat to America's interests at home and around the world.
---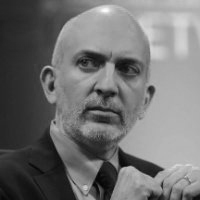 Richard Bejtlich is Chief Security Strategist at FireEye, and was Mandiant's Chief Security Officer when FireEye acquired Mandiant in 2013. He is a nonresident senior fellow at the Brookings Institution, a board member at the Open Information Security Foundation, and an advisor to Threat Stack, Sqrrl, and Critical Stack. He is also a Master/Doctor of Philosophy in War Studies Researcher at King's College London. He was previously Director of Incident Response for General Electric, where he built and led the 40-member GE Computer Incident Response Team (GE-CIRT). Richard began his digital security career as a military intelligence officer in 1997 at the Air Force Computer Emergency Response Team (AFCERT), Air Force Information Warfare Center (AFIWC), and Air Intelligence Agency (AIA). Richard is a graduate of Harvard University and the United States Air Force Academy. His fourth book is "The Practice of Network Security Monitoring" (nostarch.com/nsm). He also writes for his blog (taosecurity.blogspot.com) and Twitter (@taosecurity).
---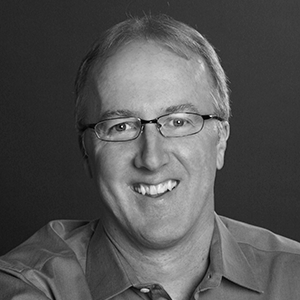 Brian Gillooly has spent the past 27 years establishing a trusted and significant presence in the business technology community. One of the most recognized personalities in IT media, Brian has built valuable relationships with the most influential practitioners in the technology industry and counts among his closest contacts CIOs from Fortune 50 companies to small businesses.
As the vice president and editor-in-chief of content and strategy for UBM Tech events, Brian is responsible for developing a vision that provides both the audience and the client with clarity and insight into today's most challenging business technology issues.
Previously, as editor-in-chief of Optimize and editor-in-chief of InformationWeek Events, Brian not only engaged the people who help shape the direction of business technology – notables like Jack Welch, Rob Carter, Malcolm Gladwell, and Michael Dell – but also shared trusted opinions and ideas through his CIO Nation blog and weekly columns, as well as hands-on insight through presentations at numerous live events and one-on-one meetings.
In his career in event content-generation, moderating, and presenting, Brian has developed a unique rapport with his audiences by eschewing the staid, lecture-style presentation and establishing a comfortable, often fun (but always informative) approach.
---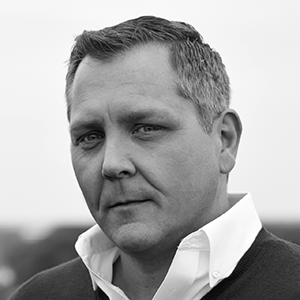 Dr. John Johnson serves as Global Security Architect for John Deere where he defines information assurance, risk management and governance strategy. John has been responsible for architecting solutions that have been critical to maintaining global network security at John Deere since 1999. John Deere has 130 business units in 30 countries and 5000 dealers operating in 160 countries. His projects have involved every aspect of corporate security, from the management of enterprise security systems, to developing standards and policies, overseeing the security of business acquisitions and divestitures, and working with HIPAA, SOX, PCI and global security and privacy regulations. With over 30 years of IT experience and 18 years of information security experience, his career includes working as a staff physicist and managing network security for the Theoretical Division at Los Alamos National Laboratory, as well as working as a contractor and small business owner, prior to his work at John Deere.
---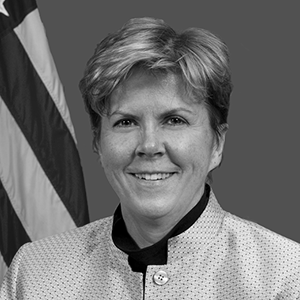 Jane Holl Lute serves as Chief Executive Officer (CEO) of the Center for Internet Security (CIS), an international nonprofit organization focused on enhancing cyber security readiness and response for the public and private sectors. Ms. Lute most recently served as the President and Chief Executive Officer of the Council on CyberSecurity, an independent, expert organization dedicated to the security of an open Internet. Prior to joining CIS, Ms. Lute served as Deputy Secretary for the Department of Homeland Security (DHS). As the DHS chief operating officer, Ms. Lute was responsible for the day-to-day management of the Department's efforts to prevent terrorism and enhance security, secure and manage the nation's borders, administer and enforce U.S. immigration laws, strengthen national resilience in the face of disasters, and ensure the nation's cybersecurity.
From 2003-2009, Ms. Lute served as Assistant Secretary-General of the United Nations (UN) and established the Department of Field Support, responsible for comprehensive on-the-ground support to UN peace operations worldwide, including rapid-response efforts in support of development and humanitarian operations and crises. Ms. Lute also served as Assistant Secretary-General for Peacebuilding, responsible for coordinating efforts on behalf of the Secretary General to build sustainable peace in countries emerging from violent conflict.
Prior to joining the UN, Ms. Lute was Executive Vice-President and Chief Operating Officer of the United Nations Foundation and the Better World Fund. From 1994-2000, she worked with David A. Hamburg, former president of the Carnegie Corporation of New York, and Cyrus Vance, former U.S. Secretary of State, on the Carnegie Commission on Preventing Deadly Conflict, a global initiative that pioneered the cause of conflict prevention.
Ms. Lute served on the National Security Council staff under both President George H.W. Bush and President William Jefferson Clinton and had a distinguished career in the United States Army, including service in the Gulf during Operation Desert Storm. She has a Ph.D. in political science from Stanford University and a J.D. from Georgetown University.
---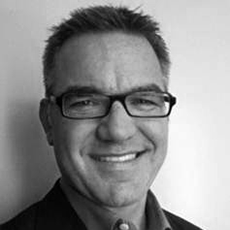 Arlan McMillan is the Chief Information Security Officer for United Air Lines. Based in Chicago with offices globally, United operates over 700 aircraft and is the second largest airline in the world. Prior to joining United, Arlan was the CISO and HIPAA Security Officer for the City of Chicago. Chicago is the third most populous city in the United States and among metropolitan areas has the seventh largest gross domestic product (GDP) in the world.
Arlan has over 20 years experience in Information Technology and Security. Prior to his role at the City, Arlan has led a number of global teams delivering security services such as the head of Symantec¹s MSSP Global Analysis group and as the Global Head of Information Security Operations for ABN AMRO, LaSalle bank. Arlan is an acknowledged thought leader in the delivering of Information Security programs and was the 2014 ISSA, AITP, FBI-Infragard "CISO of the Year" recipient. Additionally, in 2015 he was also named the Chicago Infragard Sector Chief for the Transportation sector.
Today, Arlan is focused on advancing the discipline of Information Security through the building of a framework that accurately communicates an organization¹s overall risk profile. Built from experience working directly with executive leadership and implementers, Arlan has built a methodology with corresponding indicators that effectively reduces risk and drives innovation within an organization.
He is passionate in his belief that Information Security must advance to include greater formalized Risk Management methods and in bringing his pragmatic methods to his peers.
---

Mark Weatherford is Senior Vice President and Chief Cybersecurity Strategist at vArmour. He has more than 20 years of security operations leadership and executive-level policy experience in some of the largest and most critical public and private sector organizations in the world. At vArmour, Mark focuses on helping customers meet the rapidly evolving cybersecurity needs of the Cloud and 21st century data center technologies, while expanding vArmour's global customer-base across all industries in the government and commercial markets.
Prior to joining vArmour, he was a Principal at The Chertoff Group where he worked with businesses and organizations around the world create strategic security programs and he remains a Senior Advisor in the firm. In 2011, Mr. Weatherford was appointed by President Obama as the Department of Homeland Security's first Deputy Under Secretary for Cybersecurity and before DHS, he was the Vice President and Chief Security Officer at the North American Electric Reliability Corporation (NERC) where he directed the cybersecurity and critical infrastructure protection program and worked with electric utility companies across North America. Prior to NERC, Mr. Weatherford was appointed by Governor Arnold Schwarzenegger to serve as California's first Chief Information Security Officer and was also the first Chief Information Security Officer for the State of Colorado, where he was appointed by two successive governors. As a former U.S. Navy Cryptologic Officer, Mr. Weatherford led the United States Navy's Computer Network Defense operations and the Naval Computer Incident Response Team (NAVCIRT).
Mr. Weatherford is a Distinguished Fellow at the Poneman Institute, a member of the CSIS Cyber Policy Task Force for the 45th President, a Founding member of the CyberCalifornia Board of Advisors, serves as a member of the Board at Coalfire, and is on the Advisory Boards at Cylance and AlertEnterprise. He earned a bachelor's degree from the University of Arizona, a master's degree from the Naval Postgraduate School and holds the Certified Information Systems Security Professional (CISSP) certifications. He was awarded SC Magazine's "CSO of the Year" award in 2010, named one of the "10 Most Influential People in Government Information Security" by GovInfoSecurity in both 2012 and 2013 and was selected for the 2013 CSO Compass Award for leadership achievements in the security community.