Thank you to our Sustaining Sponsors that support the community through sponsorship at multiple Black Hat events. If you would like to learn more about becoming a Sustaining Sponsor, please click here.
---

Since 2002 Accuvant LABS, the security assessment and research division of Accuvant, has provided penetration testing, application and enterprise security assessments, vulnerability research and training to thousands of clients across all industry verticals - from manufacturing to retail, gaming to government. Accuvant LABS has built a successful organization by employing the best security assessors and researchers in the industry. Accuvant LABS resources are thought leaders, instructors and technical authors whose skills have identified some of history's most critical computer security vulnerabilities as well as helped to secure some of the world's largest organizations' critical infrastructures and data assets.
Experts from the Accuvant LABS team have won numerous awards for their work and contributed to several leading information security books such as Hacking Exposed, Special Ops, Hack Notes, Fuzzing for Software Security Testing and Quality Assurance, and The Mac Hackers Handbook. Regularly featured in both traditional and new media outlets including articles published by The New York Times, Associated Press, CNN, The Wall Street Journal, CNBC, Forbes, BBC News, among many others, Accuvant LABS resources are also regularly solicited to speak at information security conferences worldwide such as BlackHat, DEF CON, Schmoocon, Summercon, CanSecWest, OWASP, INFILTRATE, NATO, ISC2, etc.
With creative offerings and capabilities covering the spectrum of penetration testing exercises, Accuvant LABS has established itself as an expert team that can handle the most complex problems addressing today's enterprise and government clients, including malware, SmartGrid/AMI security, embedded systems, DRM, binary analysis and exploit development. Operating within the larger Accuvant company as a whole has allowed Accuvant LABS to expand services to a broad customer base on a global scale while still maintaining a boutique culture, allowing our consultants to engineer creative and elegant solutions to complex problems.
---

FireEye is the leader in stopping advanced cyber attacks that use advanced malware, zero-day exploits, and APT tactics. The FireEye solutions supplement traditional and next-generation firewalls, IPS, anti-virus, and gateways, which cannot stop advanced threats, leaving security holes in networks. FireEye offers the industry's only solution that detects and blocks attacks across both Web and email threat vectors as well as latent malware resident on file shares. It addresses all stages of an attack lifecycle with a signature-less engine utilising stateful attack analysis to detect zero-day threats. Based in Milpitas, California, FireEye is backed by premier financial partners including Sequoia Capital, Norwest Venture Partners, and Juniper Networks
---

IBM Security Solutions include an extensive portfolio of hardware, software solutions, professional and managed services offerings covering the spectrum of IT and business security risks: people and identity, data and information, application and process, network, server and endpoint and physical infrastructure. Through world-class solutions that address risk across the enterprise, IBM helps organizations build a strong security posture that helps reduce costs, improve service, and manage risk. IBM X-Force(R) Research and Development is one of the most renowned commercial security research and development groups in the world. According to a recent IBM X-Force report, 55% of vulnerabilities are Web application vulnerabilities. For more information on how to address today's biggest risks please visit us at ibm.com/security.
---

Microsoft is proud to be a continuing sponsor of the Black Hat Security conference. We appreciate Black Hat providing a unique forum in which security researchers from all over the world, IT Pros and industry luminaries can gather to share insights, knowledge and information to advance security research.
Microsoft remains dedicated to software security and privacy and continues to collaborate with the community of people and technology organizations helping to protect customers and the broader ecosystem, Microsoft is also dedicated to software security and privacy.
Since the onset of Trustworthy Computing we have fostered a culture of security within Microsoft that includes developing secure code, building strong relationships with industry researchers and partners, and providing guidance to help protect customers. We would like to thank all of the customers, partners and security researchers who have worked with us to advance the state of the art in security science. Only by working together with partners, researchers and the community can we all ensure the advancement and success of the technology industry.
---

nCircle is the leading provider of Information Risk & Security Performance Management solutions to automate compliance and reduce risk. Solutions from nCircle enable enterprises of all sizes to achieve higher levels of security and operational efficiency. Over 6,500 businesses and government agencies use nCircle's compliance, risk and security performance management solutions to proactively protect high value assets and corporate data. Customers can choose to deploy nCircle's solutions at their location, in the cloud or in a hybrid environment. To learn how you can more effectively protect your company visit us at www.ncircle.com
---

Palo Alto Networks™ is the network security company. Its next-generation firewalls enable unprecedented visibility and granular policy control of applications and content – by user, not just IP address – at up to 20Gbps with no performance degradation. Based on patent-pending App-ID™ technology, Palo Alto Networks firewalls accurately identify and control applications – regardless of port, protocol, evasive tactic or SSL encryption – and scan content to stop threats and prevent data leakage. Most recently, Palo Alto Networks has enabled enterprises to extend this same network security to remote users with the release of GlobalProtect™ and to combat targeted malware with its WildFireTM service.
---
Qualys, Inc. is the pioneer and leading provider of information security and compliance cloud solutions with 5,500+ customers in 85 countries, including 51 of the Forbes Global 100. The QualysGuard Cloud Platform and integrated suite of applications helps businesses simplify security operations and lower the cost of compliance by delivering critical security intelligence on demand and automating the full spectrum of auditing, compliance and protection for IT systems and web applications. Founded in 1999, Qualys has established strategic partnerships with leading managed service providers and consulting organizations including BT, Dell SecureWorks, Fujitsu, IBM, NTT, Symantec, Verizon, and Wipro. The company is also a founding member of the Cloud Security Alliance (CSA).
For more information, please visit www.qualys.com
---

Rapid7 is the leading provider of security risk intelligence software and cloud solutions. Its integrated vulnerability management and penetration testing products, Nexpose and Metasploit, and mobile risk management solution, Mobilisafe, empower organizations to obtain accurate, actionable and contextual intelligence into their threat and risk posture. Rapid7's solutions are used by more than 2,400 enterprises and government agencies in more than 65 countries, while the Company's free products are downloaded more than one million times per year and enhanced by the more than 200,000 members of its open source security community. Rapid7 has been recognized as one of the fastest growing security companies by Inc. Magazine and as a "Top Place to Work" by the Boston Globe. Its products are top rated by Gartner®, and SC Magazine. The Company is backed by Bain Capital Ventures and Technology Crossover Ventures. For more information about Rapid7, please visit www.rapid7.com.
---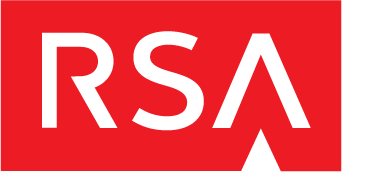 RSA, The Security Division of EMC, is the premier provider of security, risk and compliance management solutions for business acceleration. RSA helps the world's leading organizations succeed by solving their most complex and sensitive security challenges. These challenges include managing organizational risk, safeguarding mobile access and collaboration, proving compliance, and securing virtual and cloud environments.
Combining business-critical controls in identity assurance, encryption & key management, SIEM, Data Loss Prevention and Fraud Protection with industry leading eGRC capabilities and robust consulting services, RSA brings visibility and trust to millions of user identities, the transactions that they perform and the data that is generated. For more information, please visit www.RSA.com and www.EMC.com.