Black Hat Executive Summit
December 4, 2018
Centred, The Excel London
The Executive Summit at Black Hat Europe in London will return for its second year in 2018. The Black Hat Executive Summit offers CISOs and other cybersecurity executives an opportunity to hear from a variety of industry experts who are helping to shape this next generation of information security strategy. We'll be dissecting the latest technologies designed to keep ahead of sophisticated adversaries and provide a peek into future platforms; we'll outline the next-level skills and strategies CISOs need to bolster their relevance and wow the board; and, of course, we'll discuss the latest techniques for maintaining a proactive approach to data protection. For CISOs and executives looking to transform from a mere manager of information into a corporate champion of business growth, it's imperative to stay on top of the latest insight. That journey begins at the Black Hat Executive Summit.
*Please note: In order to create an open and candid environment that promotes the sharing of ideas, thoughts, and discussion, the Executive Summit will follow Chatham House Rule; neither media nor event coverage is permitted. This program was designed for executive security practitioners; solution providers and vendor attendees are limited to event sponsors.
---
Advisory Board

Phil Huggins
Group Head of Information Risk & Security
Prudential plc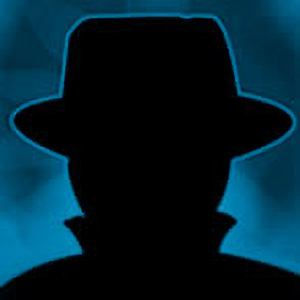 Darrin Johansen
Haumaru, LTD

Quentyn Taylor
Director of Information Security
Canon Europe
---
Agenda
Time
Session
07:30 – 15:00
Registration
09:00 - 09:15
Opening Remarks

Steve Wylie, General Manager, Black Hat
Jeff Moss, Founder, Black Hat, DEF CON

09:15-10:00
Keynote
10:00 - 10:30
The Cyber Landscape: A Security Pro's Point of View

Timothy Wilson, Co-Founder & Editor-in-Chief, Dark Reading

10:30 - 10:50
Networking Break
10:50 - 11:30
Baking in Security: Why You Should Be Practicing DevSecOps

Jimmy Sanders, Information Security, Netflix

11:30 - 12:20
CISOs' Perspective: Current Events Impacting the Enterprise
12:20 - 13:30
Networking Lunch
13:30 - 14:00
Maersk: How They Recovered + A Look at NotPetya One Year On

Andy Jones, Head of Research, Information Security Forum; Former CISO, Maersk

14:00 - 14:40
Moving Your Organisation from Internal Pentesting to Internal Red Teaming with Theoretical RT Engagements

Adam Schoeman, VP, Senior Red Team Cyber Analyst

14:40 - 15:00
Networking Break
15:00 - 15:30
Hacking the Skills Shortage

Jane Frankland, CISO Advisor, Speaker, Author & Champion for Women in Cyber Security

15:30 - 16:00
Black Hat Briefings Preview

Daniel Cuthbert, Global Head of Cyber Security Research, Grupo Banco Santander

16:50 - 17:00
Closing Remarks

Quentyn Taylor, Director of Information Security, Canon Europe

17:00 - 18:30
Networking Reception, The Bridge at The ExCeL
---
Premium Sponsors
Lockpath is an enterprise software company that helps organizations understand and manage their risk. The company's line of integrated risk management solutions provide companies with the means to efficiently and effectively identify, manage, and monitor risks, for a more agile and resilient business. Lockpath serves a client base of global organizations ranging from small and midsize companies to Fortune 10 enterprises in more than 15 industries. The company is headquartered in Overland Park, Kansas. For more information on Lockpath, visit lockpath.com.
Please click/press below for more information.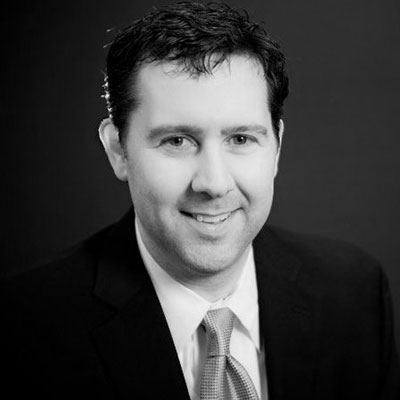 Chris Caldwell
Co-Founder and CEO
Software industry veteran Chris Caldwell serves as the president and CEO of Lockpath and leads the corporate direction and product vision. He leverages his experience serving as the vice president of products and marketing for GRC provider Archer Technologies, which was acquired by RSA, the security division of EMC, in 2010.
Caldwell was the president and COO of PPM Information Solutions, where he transformed the healthcare software company into a market-leading provider of practice management products and services. As a partner for the interactive firm, VML, Inc., he developed innovative software products and services, such as Seer™, which positioned the organization to be acquired by media conglomerate WPP in 2001.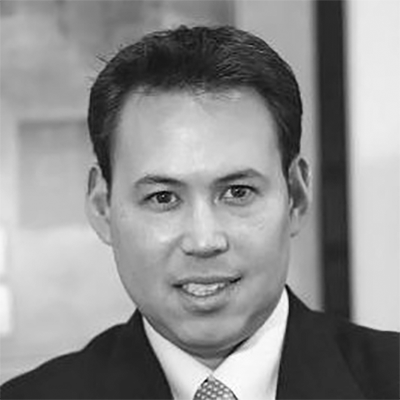 Tony Rock
Chief Operating Officer
Tony Rock brings extensive leadership experience in finance, operations, and technology to his role as Chief Operating Officer at Lockpath. Rock's career path has taken him from Accenture to startups to private equity to China. He's touched a multitude of industries, including energy, healthcare, food/agribusiness, consumer goods, high-tech, software, aerospace, professional services, and industrial products. Along the way, Rock has served nearly 100 operating units, yet somehow found time to earn an MBA in Finance and Marketing, as well as his Chartered Financial Analyst (CFA) designation. Given his many accomplishments, Rock's true north is in driving revenue for innovative companies poised for growth.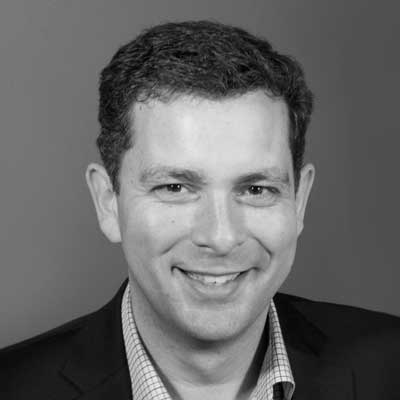 Sam Abadir
Vice President, Industry Solutions
Sam Abadir has over twenty years of experience helping companies realize value through improving processes, identifying performance metrics, and understanding risk. Early in Sam's career, he worked directly with financial institutions and manufacturing companies to help them realize institutional value. As a Senior Manager at Deloitte, he focused on improving processes and increasing value for Global 2000 companies. In the past seven years, Sam has worked with software companies like Lockpath to build the tools that help companies manage risk and create value that enhance performance in a structured and efficient manner.
NSS Labs, Inc. is recognized globally as the most trusted source for independent, fact-based cybersecurity guidance. Our mission is to advance transparency and accountability within the cybersecurity industry. Our unmatched foundation in security testing, along with our extensive research and global threat analysis capabilities, provide the basis for NSS Labs' Continuous Security Validation. This platform empowers enterprises with objective, empirical data and allows them to gain continuous visibility, gather actionable insights, and rationalize investments in their cyber programs. The cloud platform lets enterprises know where they stand by continuously validating the effectiveness of their security products and assessing the impact of unmitigated risks to the enterprise stack. This gives business leaders the relevant information they need to substantiate their security investments. CISOs, Chief Security Architects, SOC and Threat Analysts, and information security professionals from many of the world's largest and most demanding enterprises rely on trusted information from NSS Labs.
---
Foundation Sponsors
IBM Security, with 8,000 professionals in 133 countries, delivers an immune system of security technology to detect and prevent threats and respond quickly and completely to breaches. We address the evolving security landscape and our clients' most critical needs with AI innovation in the cloud and intelligent orchestration.
SecurityScorecard helps enterprises gain operational command of their security posture and the security posture of their ecosystems through continuous, non-intrusive monitoring. The company's approach to security focuses on identifying vulnerabilities from an outside-in perspective, the same way a hacker would. SecurityScorecard's proprietary SaaS platform offers an unmatched breadth and depth of critical data points including a broad range of risk categories such as Web, Application Security, Patching Cadence, Network Security, Hacker Chatter, Social Engineering, and Leaked Credentials, DNS Health, Endpoint Security, IP Reputation and Cubit Score. To receive an email with your company's current score, please visit instant.securityscorecard.com.
---
Networking Break Sponsors
Agari is the only cloud-native solution that uses predictive AI to stop advanced email attacks. Winner of Best Email Security Solution by SC Magazine in 2018, the Agari Email Trust Platform™ prevents ransomware, ATO, phishing, BEC and other identity deception attacks, restoring trust to digital channels for businesses, governments, and consumers worldwide. Learn more at www.agari.com.
Darktrace is the world's leading AI company for cyber security. Created by mathematicians from the University of Cambridge, Darktrace's Enterprise Immune System uses AI algorithms that mimic the human immune system to defend enterprise networks of all types and sizes. Our self-learning approach is the first non-consumer application of machine learning to work at scale, across all network types, from physical, virtualized, and cloud, through to IoT and industrial control systems. By applying its unique, unsupervised machine learning, Darktrace has identified 63,500 previously unknown threats in over 7,000 networks, including zero-days, insider threats and subtle, stealthy attacks. Darktrace is headquartered in San Francisco and Cambridge UK, and has 33 offices worldwide. For more information, visit www.darktrace.com.
---
Please direct inquiries to executivesummit@blackhat.com.